The story
Roadmap Brewing Co. just celebrated their 1 year anniversary and are excited to be providing quality, independent beer to our neighbors in the san antonio area. Our focus is on fresh flavors from fresh ingredients, Enjoyed in a family atmosphere.
What's in a name?
Probably the most commonly asked question is where the name comes from... As we sat down to chase the dream of opening our brewery, it became clear that no matter how much we wanted one, there wasn't a "ROADMAP" to this crazy adventure. All we knew was that "all roads lead to beer," and with that in mind Roadmap Brewing Co. was born.
How'd it all start?
Roadmap Brewing Co. is the direct result of an oddball wedding gift that Dustin got from Hannah's uncle. That's right, they received a homebrew kit... as a WEDDING GIFT! What started as a fun weekend hobby soon morphed into a passion. Like so many craft brewers before, the beer Dustin was brewing in the garage wasn't enough to meet demand. With some heavy help from his dad (Co-Founder - Scott) the dream of opening a brewery quickly became a reality.
EMAIL
info@roadmapbrewing.com
PHONE
(210) 254 - 9962
HOURS OF OPERATION
Mon/Tues: Closed
Wed/Thurs: 4 - 10 pm
Friday: 4 - Midnight
Saturday: Noon - Midnight
Sunday: Noon - 8 pm
follow us @roadmapbrewing
A former middle school teacher and homebrewer, Dustin is the engine that got this crazy adventure started. His tireless work and passion for the beer community has helped Roadmap become what it is today.
Favorite Beer Style - IPA
Favorite Roadmap Beer - MiniVan Dad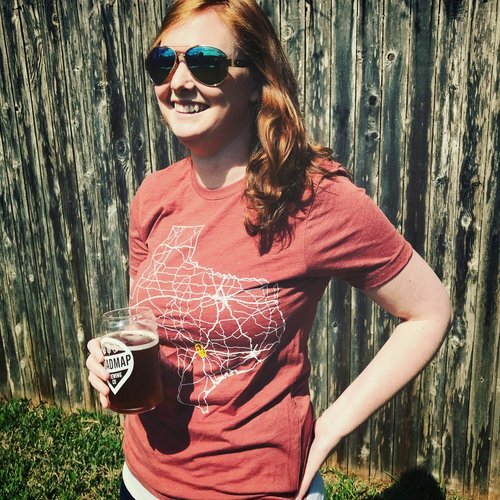 The better half of the husband and wife duo behind Roadmap, Hannah has been supportive in every way imaginable to make the brewery possible. Whether it's her experience in marketing or her overall vision of the space, Roadmap would not be possible without her.
Favorite Beer Style - Fruited Sours
Favorite Roadmap Beer - Professor Plum's Alibi
A member of the family since the doors opened, Chris takes care of everything from cleaning lines and organizing events in the taproom. His beer knowledge is second to none, proven by his Cicerone Certification, and loves sharing his knowledge with others.
Favorite Beer Style - Tripel
Favorite Roadmap Beer - Craven Cottage
Wesley - Assistant Brewer
It's not easy being the assistant brewer, you often spend most the day cleaning floors and following orders. Wes has taken on that role with grace and is the perfect companion for Dustin on brewdays. Adopted from SAPA a few months into Roadmap's operations, he brings a youthful energy to the building.
Favorite Part of Job - Eating popcorn off the floor.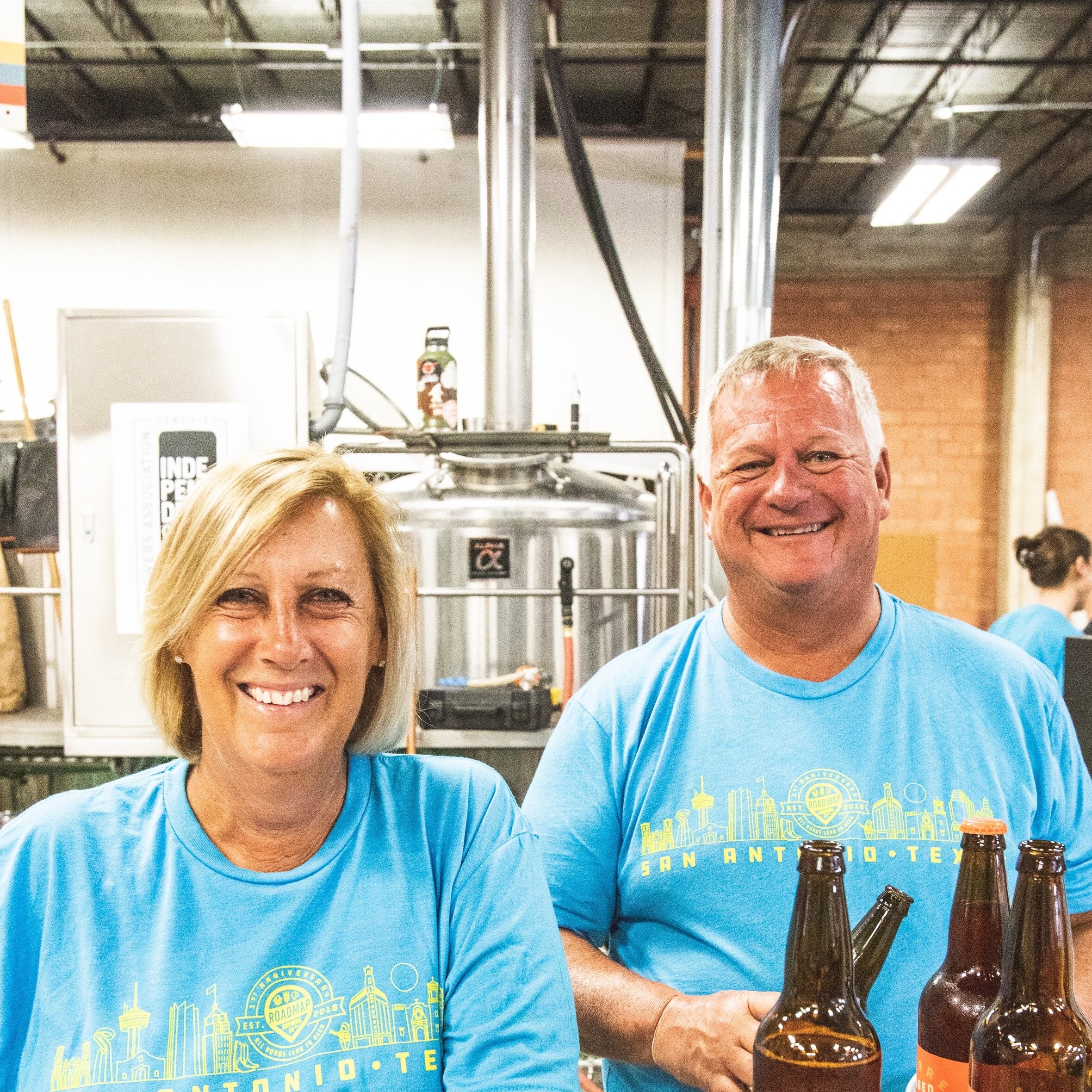 Co-Owners, and more importantly Dustin's parents, have been the support necessary to get the brewery up and running. Although they live in Florida, they keep an eye on operations closely and can be spotted at the brewery anytime they're in town.
His Favorite Roadmap Beer - Lil' Rhody
Her Favorite Roadmap Beer - Mama Dukes (It is named after her)
F.A.Q.
ARE YOU KID FRIENDLY?
YES! Our taproom has games and activities for all ages, although we do ask that parents monitor their children while playing.
CAN I BRING MY DOG?
YES! We welcome all well behaved dogs on a leash. Please be courteous to other patrons and step outside if your dog is continuously barking or upset.
DO YOU HAVE FOOD?
We welcome you to UBER Eats, order in or bring your own food as well. We also frequently have amazing FOOD TRUCKS at the brewery for your dining enjoyment. (Check our EVENTS SECTION for up to date food truck schedules.)